Michele Meet Roger – A Host Turning the Table Special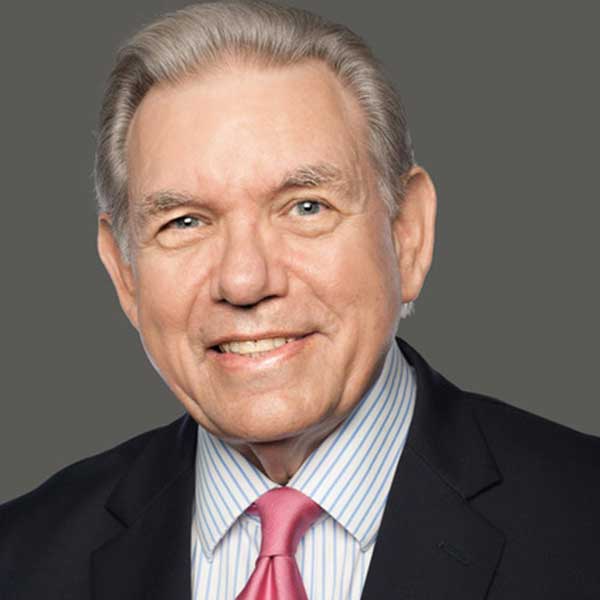 Roger spent almost four decades in broadcasting in /adio, first with an FM station during his freshman year in college, and then after college with an AM station – both in his hometown of Belleville, Illinois. Urged on by a colleague at the AM station, he answered an ad for an all-news radio station in Phoenix and was hired over the phone. When the Phoenix station was sold, he became the News Director for KTAR Radio which was then transitioning to a News and Talk format.
The contacts made during that four-year stint led to television news, first as a reporter, then news anchor with KPHO-TV, the CBS affiliate in Phoenix. In 2002, after 25 years with the TV station, he retired. Retirement, however, was not in the picture for Roger. NBC Universal came calling, and soon he was a field producer/reporter for the news division, covering breaking news stories in California, Nevada, Utah and Arizona for two years. One Sunday, while waiting for the next assignment, he saw a "help-wanted ad" for a media relations officer with the Arizona Medical Board, the licensing agency for MDs in the state. He hemmed and hawed about it for a week before deciding to answer the ad. An in-person interview led to the job offer which he accepted. Confidentiality requirements had raised barriers with reporters who did not understand the board's disciplinary role. Roger became the board's spokesman, explaining the disciplinary process and enabling the agency to get out in front of controversies.
Five years into the job with the medical board, the state experienced budgetary problems that affected all of its regulatory boards. Told that his position was not "mission-critical," Roger was targeted for layoff. Fortunately, before and during the time with the medical board, he had met the man he would work for next: Joel Barthelemy, the founder and CEO of a small company in Scottsdale with big dreams. Barthelemy made Roger his Communications Manager, and during his eight-year stay, the company – GlobalMed – became the leading telemedicine design and manufacturing company. Its systems are now in the White House, across the VA healthcare spectrum, and in the Pentagon as well as major U.S. healthcare systems.
Midway through 2016, Roger decided to retire from GlobalMed. Once again, retirement was nothing more than another opportunity, this time to start his own business, My Healthcare Report. Modeled on the well-regarded Drudge Report, My Healthcare Report is the number one news aggregate Website for healthcare on the Internet. Since November 2016, it has provided headlines that link to the top healthcare trending, technology and business articles of the day.
Roger and his wife, Toni, recently celebrated their 47th wedding anniversary. They have two children and two grandchildren (so far).
Smiles by Delivery is a House-Call Dental Practice that is providing Complementary Dental Screenings! Call Today for Details on How to Register!
623-584-GRIN (4746)
Please let us know how we may
serve you and answer any questions
you may have!