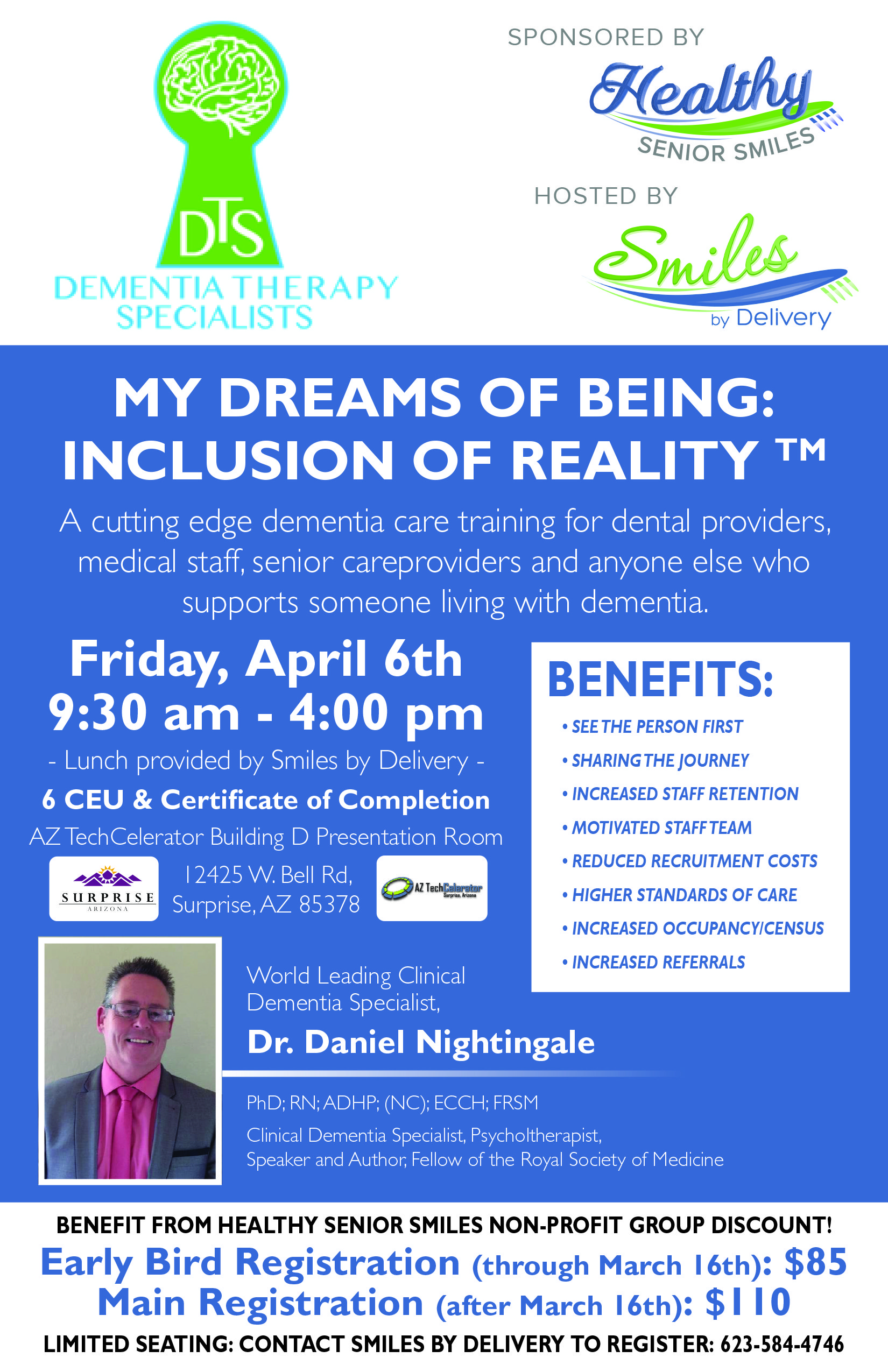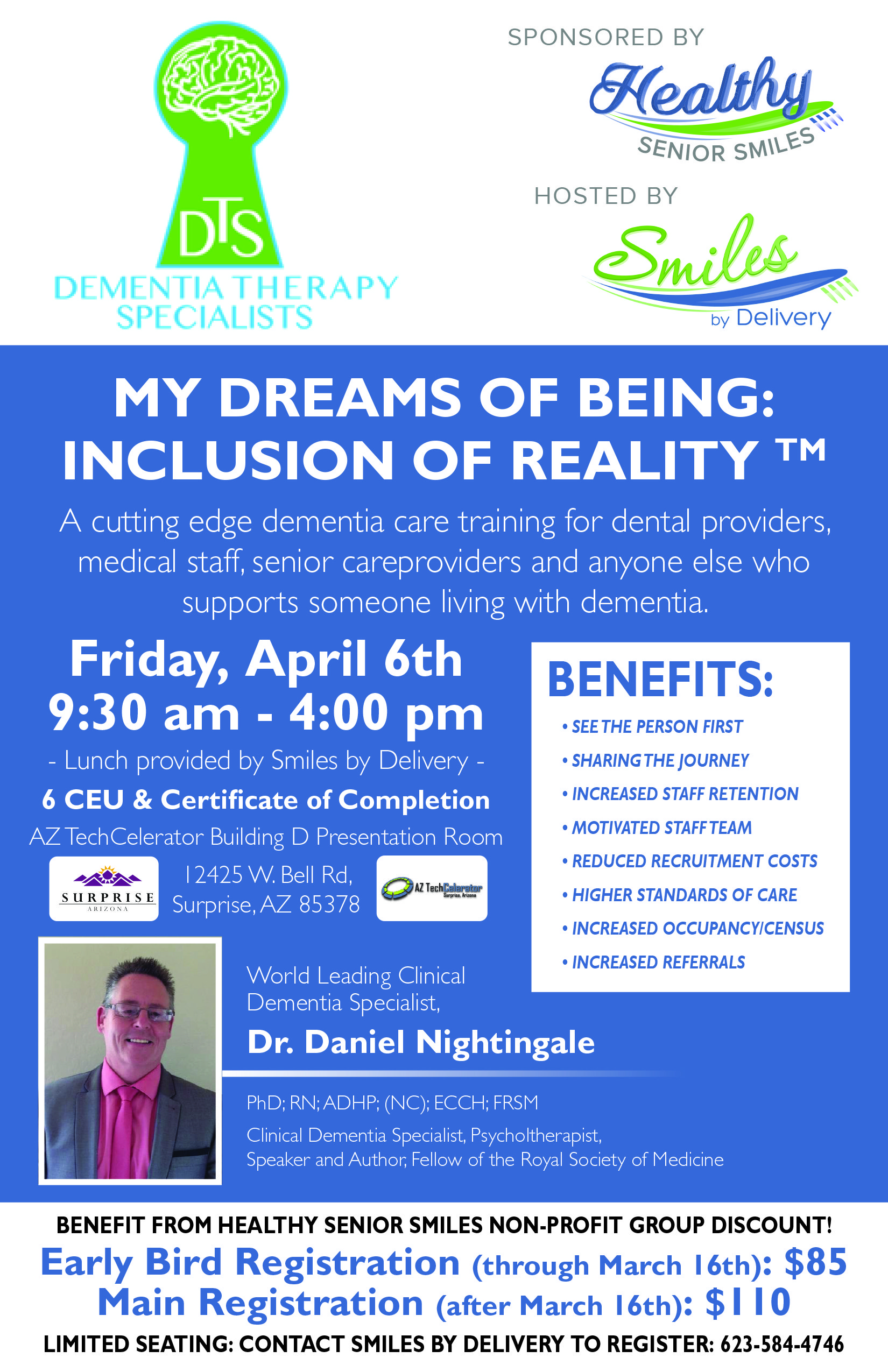 Press Release
For Immediate Release
For more information contact:
Mike Kloberdanz
mike@smilesbydelivery.com
(623) 584-4746
Surprise Nonprofit Announces Dementia Care Training with Dr. Nightingale
Surprise, Arizona (Tuesday, February 20, 2018) – Healthy Senior Smiles, a nonprofit (501(c)3-pending) organization, headquartered in Surprise, Arizona, is sponsoring  a dementia care training seminar for senior care providers, medical staff, dental providers and anyone else who supports someone living with dementia on Friday, April 6th from 9:30 AM to 4:00 PM in the Arizona TechCelerator building in Surprise.  The Arizona TechCelerator is located at 12425 W. Bell Rd. in Surprise.
Training will be provided by internationally recognized dementia specialist Dr. Daniel Nightingale (Ph.D, RN, ADHP, (NC), ECCH, FRSM).  Dr. Nightingale is the founder and CEO of Dementia Therapy Specialists based out of New York and London, England.  He is a clinical dementia specialist, psychotherapist, speaker, and author.  Dr. Nightingale is also a Fellow of the Royal Society of Medicine.
Dr. Nightingale will present his cutting edge techniques with his renowned sense of humor in a unique and lively class.  Participants will receive 6 CEU and a Certificate of Completion for attending.  Lunch is included and is sponsored by Smiles by Delivery.
Elaine Mamola, founder of Healthy Senior Smiles and CEO of Smiles by Delivery said, "We are thrilled to be able to begin kicking off our mission to educate caregivers, medical personnel, and dental providers about senior oral health with a speaker of this magnitude.  Dr. Nightingale is extremely well respected and uses his renowned sense of humor to educate and entertain."
Call (623) 584-4746 to register.
#    #    #