Dental Care For Assisted Living Communities
We know that it takes a lot of work to run an assisted living facility and we are here to help take a piece off of your plate. Although some may not realize it, senior dental care is an important part of keeping everyone happy and healthy. Just like everyone else, our elderly population needs access to regular dental care. Especially since they are at a higher risk of having dental problems. As we age, we become a higher risk to some dental problems such as tooth decay, oral infections, root damage and more.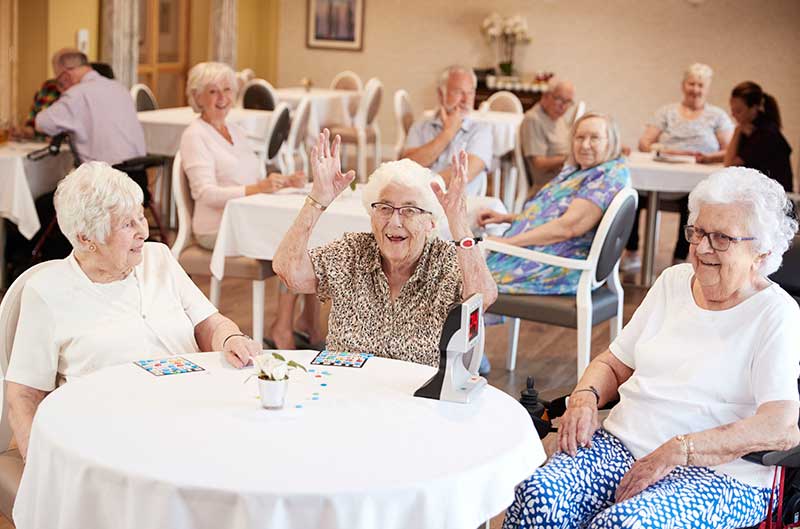 The caring staff at Smiles by Delivery are here to help residents at assisted living communities gain access to the dental care they need to maintain proper oral hygiene. We bring everything we need with us to your assisted living facility, making it convenient and stress free for caregivers, removing the need for your residents to leave the facility. We are here to make your job easier, saving time, money, and the inconvenience of having to transport your residents off site. We work with all types of senior care communities, from memory care centers to independent living, and are able to provide the same tools, resources and access to care that you should expect in a traditional dental office. Our mission is to ensure all seniors have access to proper dental care.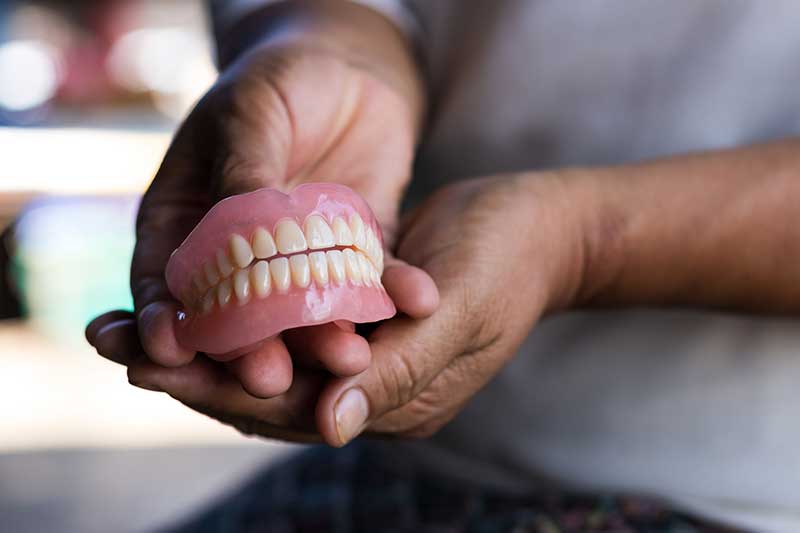 Why Assisted Living Centers Prefer Smiles by Delivery
At Smiles by Delivery, we know all too well the demands of residents, families, POA's, and other healthcare providers. This is why we strive to provide our clients with the tools and resources you need to keep your facility compliant with electronic charts, dental/caregiver education, new resident assessments, and emergency care plans. We coordinate healthcare providers and caregivers in a variety of settings including nursing homes, assisted living facilities, and more to provide access to affordable on-site mobile dental care at a fraction of the cost of traditional dental practices.
We know the healthier and happier your residents are, the less stress and work your caregiver staff need to provide. We understand that some residents can have physical or cognitive impairments making proper dental hygiene more challenging. With that said, our staff has the experience necessary to provide the best dental care to those residents with special needs. As a mobile dental practice, we know first-hand how various patient conditions can impact their oral health, leading to increased dental costs down the road and other health issues. Conditions such as arthritis can hurt people's hands when it comes to brushing or flossing. Someone who has dementia may forget how or when to brush their teeth. Let's not forget how prescriptions can cause changes in someone's oral health. At Smiles By Delivery we strive to provide our residents with the best on-site dental care possible in Arizona. Our caring and compassionate staff provide the best on-site dental care in Arizona. We provide your assisted living facility with on-site dental services such as fillings, exams, x-rays, dentures, extractions and more. Your residents are your priority and we make it our priority that they are provided the best dental care by our professional staff.
Smiles by Delivery is a House-Call Dental Practice that is providing Complementary Dental Screenings! Call Today for Details on How to Register!
623-584-GRIN (4746)
Please let us know how we may
serve you and answer any questions
you may have!