Skilled Nursing Community
Dental Care for Skilled Nursing Communities
Providing access to quality dental care should be a priority for all skilled nursing communities in Maricopa County. Sadly however, that is not always the case. What most caregivers don't realize is poor dental hygiene can lead to a variety of other health concerns such as respiratory infections, cardiovascular disease, diabetes, pain, and both physical and psychological heath issues. These heath concerns lead to increase healthcare costs for the skilled nursing facility, and unnecessary demand on the staff, and a reduced quality of life for the patient. All of this can be avoided. At Smiles by Delivery, our mobile dental services are standing by and waiting to provide your patients with access to the quality dental services they need and deserve. Our doctors, hygienists, and staff are experts in working with the senior community, not only providing them with regular teeth cleanings, but we also provide more advanced services right in the comfort of the skilled nursing home. We work with caregivers to educate the patient on proper dental hygiene and provide motivational resources to encourage them to keep active and staying mindful of their oral health.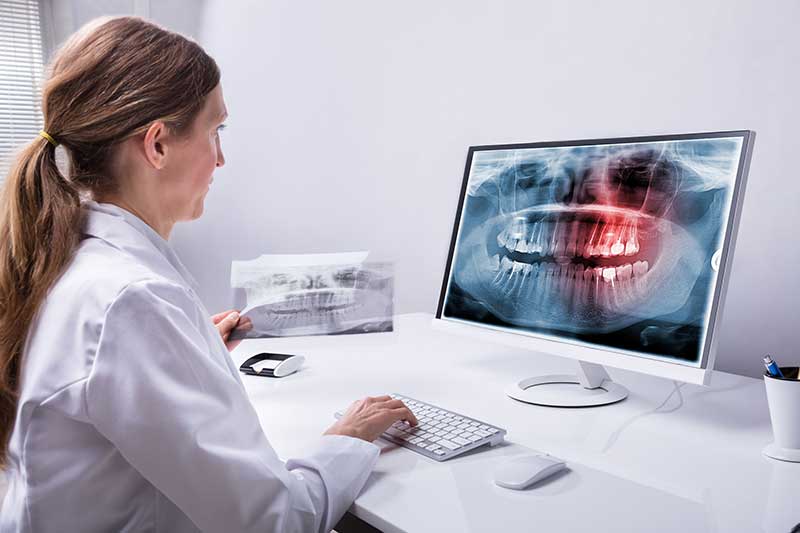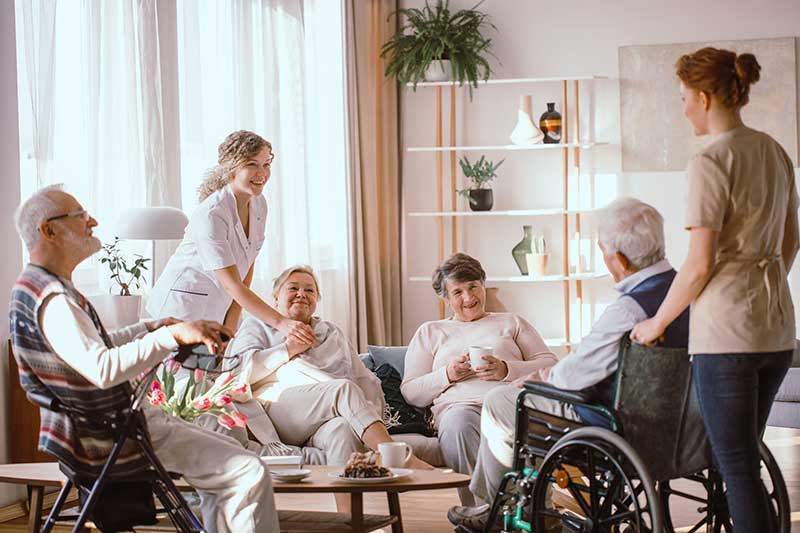 Facts On Why Oral Health Is Important
Did you know, according to the National Institutes for Health, that 62% of nursing home residents continue to display less than optimal health. Of that, between 44% and 76% of nursing home residents with natural teeth experience tooth decay? High rates of gingivitis and periodontal disease are also reported in skilled nursing homes that do not provide their patients with access to quality dental care.
Research shows that the value of mobile dental services like Smiles by Delivery can significantly improve a patient's quality of life and longevity. In order to provide the best level of care to patients in a skilled nursing facility, care providers need to ensure patients are motivated to perform their own dental care, they have access to quality mobile dental services, and that they follow their dental care plan to reduce the risk of infection and maintain optimal oral health.
Find Out What Smiles by Deliver Can Do For Your Skilled Nursing Facility
At Smiles by Delivery, we understand that there are significant demands put on the staff at any care facility. We know that it can be a challenge to transport a patient from one place to another while still maintaining the needs of other patients in the facility. This is why we have developed an all-in-one mobile dental clinic that comes to you. Gone are the days where a staff person has to transport a patient to a dental office, only to just sit around and wait for that patient to finish. This is an incredibly inefficient process, creating an undue stress on the patient and the facility. Our mobile services provide your patients access to affordable dental care at a fraction of the cost of a traditional brick and mortar dental clinic. Our rates are up to 30% lower than a traditional practice.
Give us a call today and we can walk you through all of the amazing features and benefits we offer skilled nursing facilities. We look forward to speaking with you soon!
Smiles by Delivery is a House-Call Dental Practice that is providing Complementary Dental Screenings! Call Today for Details on How to Register!
623-584-GRIN (4746)
Please let us know how we may
serve you and answer any questions
you may have!